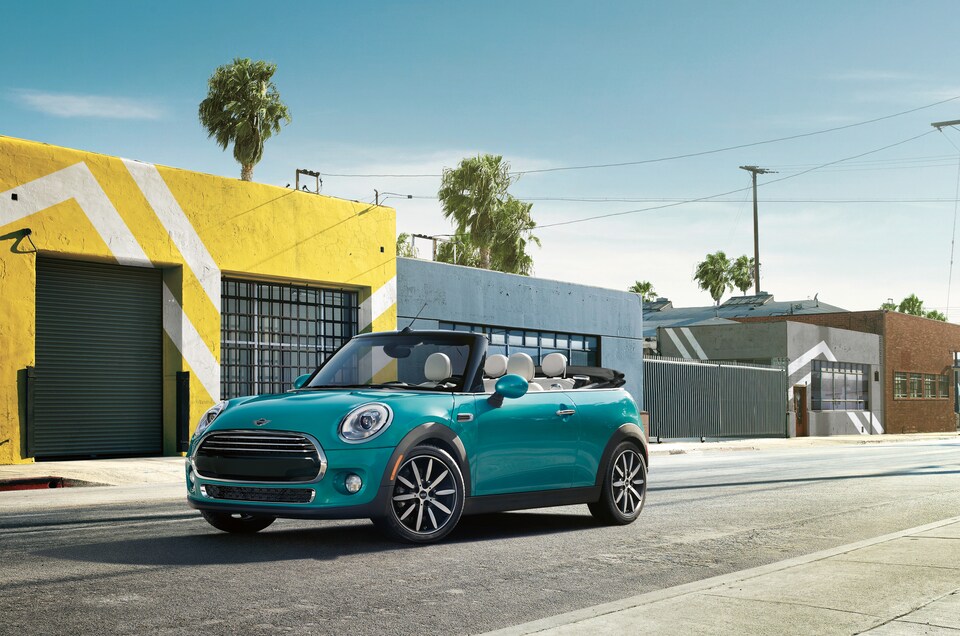 ​
One of the countless beauties of living in the Sunshine State is the fact that you can spend so much time enjoying warm breezes and bright, sunny days. That's part of what makes the Jacksonville area the perfect place to drive a MINI Convertible. With distinctive MINI styling, engaging handling, and, of course, the ability to soak up more of that glorious sunlight as you motor around Jacksonville Beach, the MINI Convertible is the perfect companion.
MINI Convertible Highlights
The perks of having a fun-to-drive convertible in places like Fruit Cove and Saint Augustine likely seem self-explanatory, but there are a few elements that make the MINI Convertible stand out.
Three-in-One Convertible Top
The MINI Convertible has three -- yes, three -- roof options so that you can customize your driving experience on the go. The soft top is electrically-powered and folds up neatly in 18 seconds at speeds of up to 18 miles per hour. Keep the top up on less-than-ideal days, fold it down to feel the breeze in your hair, or meet halfway with sunroof mode to let in a little fresh air.
Rain Warning
If you've ever felt your insides roil at the thought of forgetting to close your convertible's top and coming back to a rain-soaked interior, the MINI Rain Warner app helps to put your mind at ease. This app will notify you that it looks like rain and prompt you to pop the top to make sure your MINI Convertible stays nice and dry.
Four-Wheel Independent Suspension
The MINI brand's reputation for excellent handling shines through in the MINI Convertible thanks to MacPherson struts up front and multi-link suspension in the back. With these in place, the MINI Convertible delivers an engaging, entertaining drive around the Riverside, FL area.
Check out the new MINI Convertible for sale near Palm Coast, FL today when you swing by for a test drive!