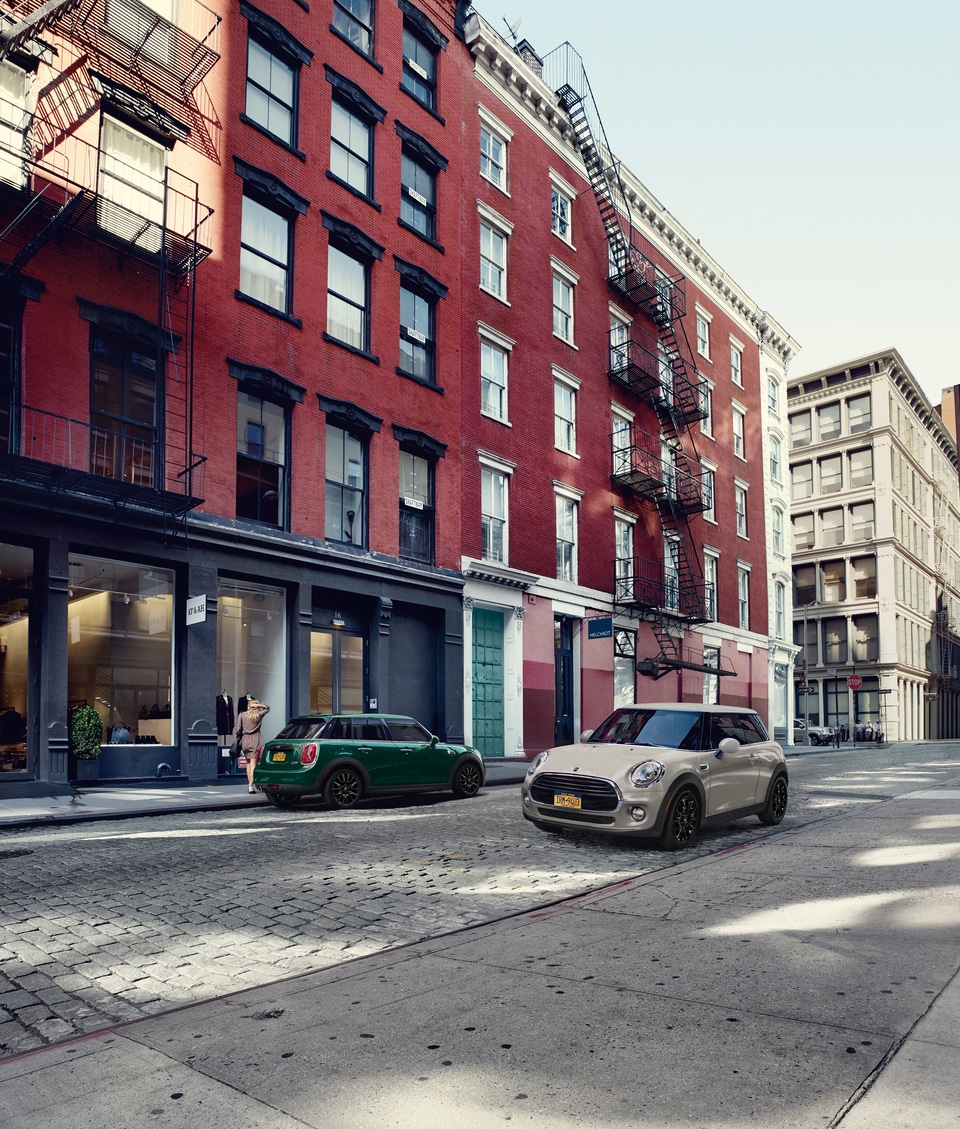 ​
Whether you're gearing up to pick out your first brand-new MINI model or you're looking to refresh your ride with a new installment to the MINI lineup, you'll love the updates that are available on the new MINI Hardtop 2 Door, MINI Hardtop 4 Door, and MINI Convertible. From updated visuals to upgraded technology and more, these new MINI models share a wide variety of new features to help you make the most of your driving experience.
Here are a few of the exciting things to look out for in these new models:
New MINI Logo
Don't worry! The new logo is still the instantly recognizable MINI emblem we've come to know and love, but it bears a more minimalistic, two-dimensional image that speaks to the MINI brand's desire to train a laser focus on what matters most: design, quality, fun, and emotional appeal. The new logo now reflects the brand's emphasis on the essentials and the simple things that make driving a MINI model so fulfilling.
Exciting New Technology Features
If you like cool new tech options to go with your distinctive, fun-to-drive vehicle, you'll enjoy what these new MINI models offer. Available new features include:
Wireless charging for compatible devices (this option also adds another USB port in the center console)
MINI logo projection feature that shines the MINI emblem on the ground by the driver's side door -- a welcome mat, if you will
MINI Find Mate, an available system that allows you to attach wireless tracking tags to items like bags and key rings so your MINI onboard computer or MINI Connected App can help you find misplaced personal items
Visit Tom Bush MINI to Learn More!
To find out more about the updates to the MINI Hardtop 4 Door, Hardtop 2 Door, and Convertible, stop by our MINI dealership in Jacksonville near Jacksonville Beach, Fruit Cove, and Saint Augustine today!